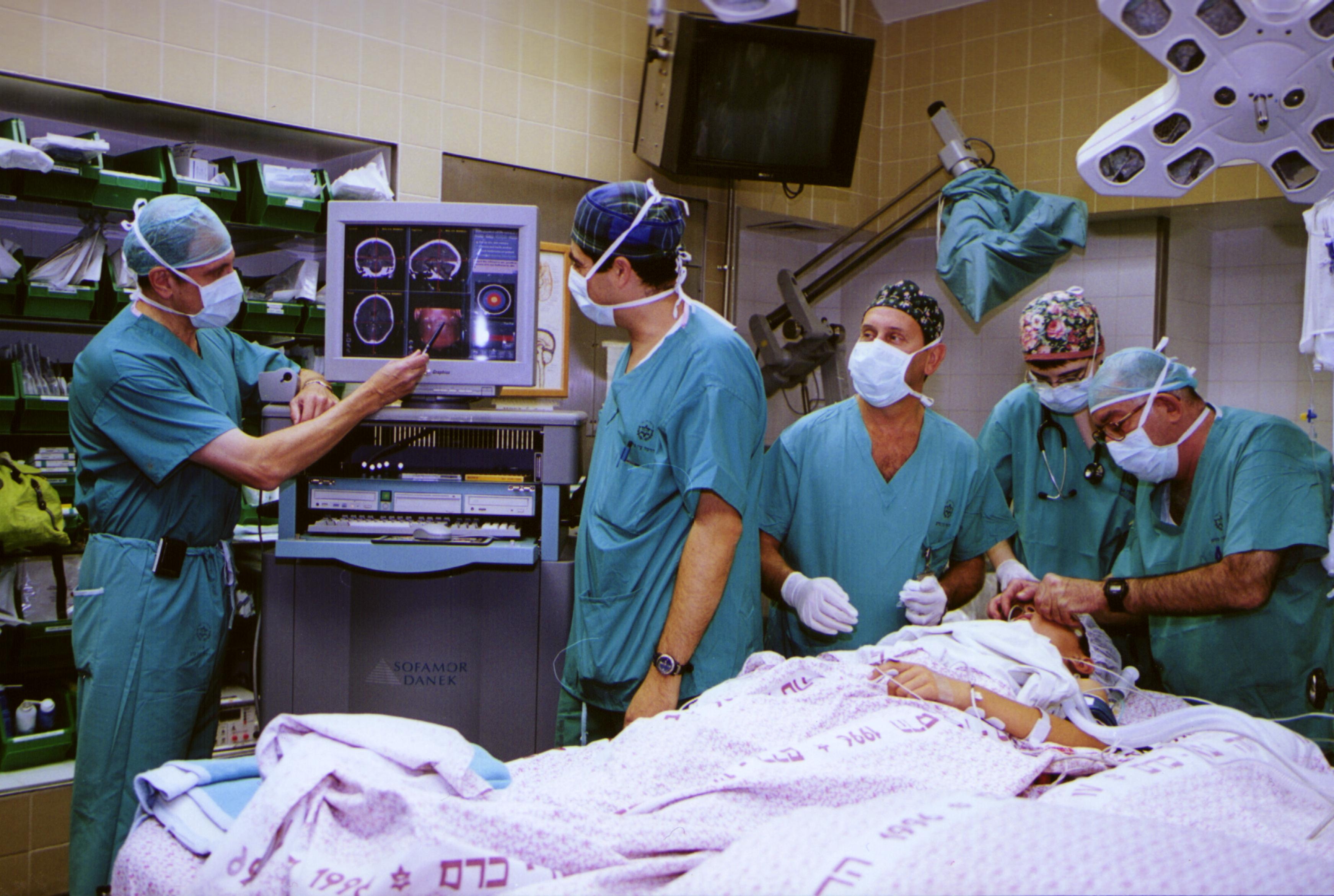 Neurology: Merging innovative care and cutting edge research
The doctors and scientists in the Department of Neurology are world leaders in cutting-edge research, new treatments and medical procedures.
Hadassah has received worldwide recognition for a breakthrough protocol for the treatment of ALS.
"While this is absolutely by no means a cure, it is the first step in a long process in that direction," Prof. Demitrios Karussis said. "I see this treatment as being potentially one of the major future tools to treat degenerative diseases of the brain and spinal cord, in general."
Treating Neurodegenerative Diseases:  Hadassah's achievements in stem cell research and neurodegenerative diseases–multiple sclerosis (MS), ALS, epilepsy, and Parkinson's disease among them–are groundbreaking. New diagnostic and therapeutic approaches to degenerative diseases of the brain are developing at a rapid pace. Successful clinical trials for a new treatment for amyotrophic lateral sclerosis (ALS) developed by Hadassah, based on stem cell technology, have been completed, and the protocol is now in trials in the US. A clinical trial has been launched at Hadassah with a Hadassah stem cell-based treatment for Multiple Sclerosis (MS). "There is no doubt that a great drama is taking place here," said one Hadassah doctor.
Treating strokes and other brain injuries:  Hadassah's Endovascular Neurosurgery and Interventional Neuro-Radiology (INR) Unit treats strokes and injuries such as brain hemorrhages, tumors, arterial-venous malformations, and traumatic injuries. These disorders may affect patients of all ages ranging from premature babies and young children to adults and geriatric patients.
The Unit is the largest facility of its kind in Israel. Hadassah is the most active stroke center in the country and is a well-known referral center. Emergency trauma cases requiring interventional neuroradiology are treated on a regular basis. Every year the lives of approximately 650 patients from Jerusalem and other cities all around the country are saved in our highly specialized Unit; sometimes foreign patients visiting Israel also benefit from our INR life-saving services.
In order to enable our Team to continue to save lives and to offer our patients the sophisticated care they deserve, state-of-the-art medical equipment is required. The Angiograph currently in use at Hadassah is more than seven years old and can no longer meet the needs of today's technology.
We urgently need a new low-radiation Neuro-Angiographer and related support equipment that is fully dedicated to the Interventional Neuro-Radiology Unit. The new sophisticated equipment will offer many advantages, including better image results and significantly reduced radiation exposure.
How You Can Help
You can make a donation to help provide a new Low-Radiation Neuro-Angiographer to treat a victim of stroke-like Uri, or to support our research on Neurodegenerative diseases like ALS and MS.
Your Donation will save lives!
Contribute to Hadassah's promise to serve the people of Israel—and the world—for the next hundred years with world-class healing and research.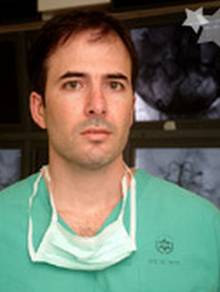 Uri, a 41-year-old father of ten was not feeling well. On his way home he had a massive stroke. Near death, he was rushed to the Hadassah Medical Center, where he was treated successfully by renowned Neurosurgeon Prof. Jose Cohen, head of Hadassah's Endovascular Neurosurgery Unit.