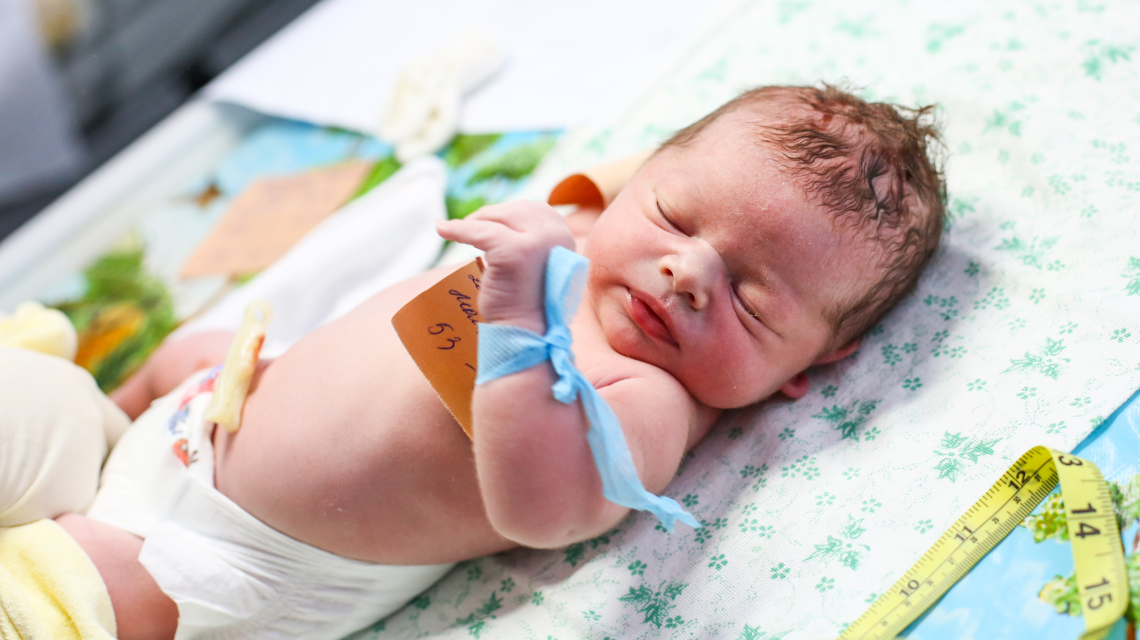 Obstetrics & Gynecology: Being at the forefront – bringing new life into the world
Hadassah provides Obstetrics and Gynecology Departments where mothers can give birth at both the Charlotte R. Bloomberg Mother & Child Center at Hadassah Ein Kerem and at Hadassah Mount Scopus. However, whereas the Ein Kerem delivery facility combines comfort and intimacy with state of the art technology, the Hadassah Mount Scopus department is showing its age and needs to be totally renovated.
CREATION OF A NEW DELIVERY DEPARTMENT at the Hadassah Hospital on Mount Scopus
When the Hadassah University Hospital Mount Scopus campus reopened in 1978 (after the Six Day War), it was considered to be the most spacious and developed hospital in Jerusalem. The Delivery Department was originally planned to accommodate an average of 250 births each month. In the past year more than 4,050 babies were born, significantly higher than the original estimated capacity. This demand is expected to continue to increase by 10% to 15% each year until the year 2025, placing great pressure on our outdated delivery rooms at Mount Scopus.
We must urgently create and equip a new expanded Delivery Department to properly respond to the needs of the burgeoning population.
Many pregnant women visit hospitals in advance to tour the facilities and make a decision where they will give birth. Women who have given birth at Hadassah Mount Scopus in the past invariably choose to return for additional deliveries, having personally experienced the remarkable level of professional treatment and care provided by our teams. However many first-time mothers, seeing the aging facilities, have hesitations about giving birth at Hadassah Mount Scopus. This is a situation that can be rectified through creation of a new, well equipped Delivery Department that will benefit both mother and child.
How You Can Help
You can help Hadassah to create and equip a modern Delivery Department at Hadassah University Hospital Mount Scopus that reflects the 21st century standard of care that we provide to our mothers and their newborn babies.
You can make sure that the next generation states with pride "I was born at Hadassah".
 Your donation will help new mothers bring precious new life into the world in a modern, spacious, comfortable facility.
Contribute to Hadassah's promise to serve the people of Israel—and the world—for the next hundred years with world-class healing and research.