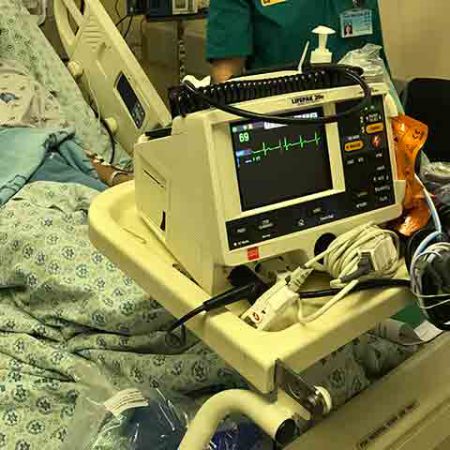 "You can't dance at all the weddings" is a common Hebrew and Yiddish expression. For Mr. Cohen (not his real name), a 49-year-old teacher, the wedding of a friend's son was an occasion to get together with classmates from his post-high school yeshiva days when he was 19. Inclined to dance with joy at weddings, this twinkle-eyed, bearded Hassid increased the tempo in the presence of his long-ago pals.
"We had a wonderful time," said Cohen. But as he was about to leave, he felt a vague pain in the abdomen and nausea. His son called home and told his mom that his father was too sick to drive home. "It's a five-minute drive, so I was concerned," the mom reported. "We have a large family, and I've studied first aid. I quickly googled,
'Can stomach pain and nausea be a heart attack?' and saw that it could," said Mrs. Cohen, an art teacher. The minute he was home, she took one look at her pale and weak husband and called an ambulance.
Within an hour he was having a clogged artery opened at Hadassah Hospital's Irma and Paul Milstein Heart Center. Said Cohen from his hospital bed in the Silagi Critical Care East Wing, "I have to thank my intuitive wife, who diagnosed a heart attack over the phone, and the superb Hadassah staff who saved me. I'm feeling great but maybe I shouldn't dance at all the weddings!"