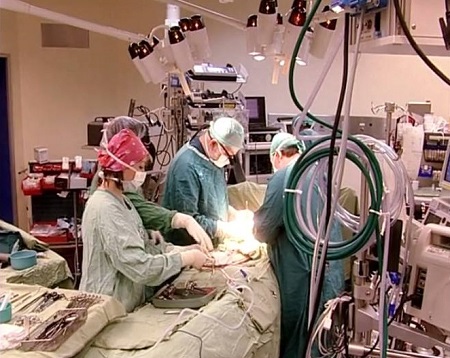 Over the past year Hadassah International has brought you the stories of victims of terrorist attacks, men and women whose lives were saved by Hadassah.
As we celebrate the Jewish New Year 5777, we want to take the opportunity to update their stories and let you know how where they are and what they are doing now.
Sharon Refael, now 27, a new immigrant from Chile, was blown up in April when an explosive was placed on Bus 12, in the Talpiot neighborhood. She suffered severe injuries on her arms and legs and was treated in the Plastic Surgery department in the Sarah Wetsman Davidson Hospital Tower. Her parents took turns flying to Israel to help her. She's still recovering, and continues to receive occupational therapy at Hadassah Ein Kerem. She is living with her sister who also made Aliyah and is a lone soldier. Ironically, Sharon worked as a security guard protecting Jews at a Community Center in Chile.
For the full story go to http://v2023.hadassahinternational.org/jerusalem-bus-blown-up-in-terror-attack-injuring-at-least-21/
Eden Levi, 17, was on that same bus. She and her mother Rachel wanted to buy new clothes for Passover and took the bus towards the Mall. They couldn't find two seats together, so Eden sat at the back, behind the terrorist. She suffered burns of 75 percent of her body as well as lung injury. She was treated in new Intensive Care unit of the SWD Hosptial Tower. Her mother was moderately injured andhad orthopedic treatment.. Eden returned to school on September 1, but continues to go twice a week for rehabilitation treatment at Hadassah.
For the full story go to http://v2023.hadassahinternational.org/young-bus-bombing-victim-goes-home/
Shaul Nir is a rather famous patient because he actually served a prison term for Jewish terrorism in the 1980's. He was later pardoned. Nir's son-in-law Nati Ozeri was murdered by terrorists in 2002. While Nir and his wife Rachel were visiting their widowed daughter and her children on Hanukkah, their car was attacked by two terrorists. Rachel was moderately injured. Shaul was shot in the head and limbs. He was initially treated in the center of the country, but asked to be transferred to Hadassah because of the hospital's superb reputation. He spent three months in Ein Kerem, before moving to Mount Scopus for rehabilitation, and continuation of futuristic orthopedic procedures to implant missing bone. He is home in the Old City, and walking over the narrow and bumpy streets on his own two feet.
Yotam Sitbon was only a baby. He had just started crawling. His parents didn't allow us to share his story with the press. He was in his mother's arms when a terrorist ran them over. Yotam was knocked out of her grasp and found under the car tires. He survived the attack, but lost part of his foot. After a long stay in the pediatric intensive care unit, PICU, he is walking, with a prosthesis.
Shuki Gilboa, 30, was called to the scene of a terror attack when the security fence was breached in Kiryat Arba. A terrorist had penetrated the home of the Ariel family, and murdered 13 year old Hallel in her bed, stabbing the petite teen 17 times. Gilboa, part of the civilian first response team, wrestled with the terrorist who was killed. In the struggle, Gilboa was shot by friendly fire, (oddly, by a former high school teacher). He lost his left eye from the shot to the face, but otherwise recovered very well with the help of the first rate medicine at Hadassah. He will be returning soon to the hospital for reconstructive facial surgery. In the meantime, he's at home with his wife Shulamit, a nurse, and their children. An interesting side note: Shulamit, who works in the community health services, heard the siren of the ambulance and ran to the junction to join the team–only to find her own husband lying inside. She held the bandage as the ambulance raced towards Hadassah Ein Kerem. While they were in the hospital, medics in an IDF course visited them to learn real-time rescue procedures.
For the full story go to http://v2023.hadassahinternational.org/hero-released-hospital/ and http://v2023.hadassahinternational.org/he-tackled-the-terrorist/
Shahar Roddity, 21, an officer in the Home Front command, was called to the scene on the eve of Israeli Memorial Day because of a suspicious package spotted north of Jerusalem. When he approached it, the package exploded causing terrible damage in his face. After 12 hours of reconstructive surgery by Hadassah Ears, Nose and Throat surgeons, an announcement was made at the Independence Day ceremony that the brave officer would survive! He returns to the hospital frequently for check-ups.
Tzvika Cohen, 48, was guarding the Maale Adumim mall when a janitor-turned-terrorist attacked him with an axe. Ironically, the two had shared a coffee earlier that day. The terrorist struck Cohen 15 times in the head. He was in critical condition in the SWD Hospital Tower Intensive Care Unit. After a month of professional and loving treatment, Tzvika woke up and started to communicate. At first, he just blinked his eyes, but later he started to speak. Now he is walking and talking. He is now home and getting ready to celebrate Rosh Hashanah.
(Unfortunately dealing with a terrorist attack wasn't new to the Cohen family. In 2002, Tzvika's older brother Rachamim, a taxi driver, was stabbed by his passenger-turned-terrorist. He was stabbed 11 times, and treated successfully at Hadassah).
For the full story go to http://v2023.hadassahinternational.org/hadassah-doctors-fight-to-save-the-life-of-victim-of-hatchet-attack/
Mendy Farkash, 28, and his brother-in-law Chaim Winternitz were returning to Jerusalem from a large family Hassidic wedding in Belgium when terrorists struck at the American Airlines desk. A second bomb was near where the brothers-in-law were waiting for their wives to finish shopping. They were seriously injured in their arms and legs. As soon as they were stabilized in Belgium, they consulted with their Rebbe and were told to return as soon as possible to Hadassah Hospital. "The injuries were almost identical to what we're used to seeing in terror attacks here at Hadassah," said Hadassah's Prof. Rami Mosheiff, an international expert in orthopedic trauma.
"The treatment was amazing," said Farkash. "We are so grateful, and bless all the supporters of Hadassah who made this amazing facility possible. May you all be inscribed and sealed for a good New Year."
For the full story go to http://v2023.hadassahinternational.org/from-brutality-in-belgium-to-healing-at-hadassah/ and
http://v2023.hadassahinternational.org/health-minister-yaakov-litzman-visits-terror-victims-in-hadassah/
Inbar Azrak and her husband Ori were driving home on August 5, 2015, near the northern Jerusalem neighborhood of Pisgat Zeev, talking and laughing. Suddenly, the window on the passenger's side shattered. The deafening boom was followed by the flash of fire as a Molotov cocktail exploded. As the ambulance, its sirens blaring, was speeding away to Hadassah Hospital, the injured Inbar told the medics. "I go to Hadassah to give birth, not to be treated."
She spent two months in the hospital recovering from excruciating burns, what is considered "moderate condition" in Israel. Three days before Rosh Hashanah 2015, she went home.
Last week, Inbar was in the Hadassah hospital again, making good on her declaration to the medics. She sent out a text message to announce the arrival of a healthy and big, (4.6) kilos baby boy.  She added "What could be more life-affirming and good than bringing a baby into the world?" The brit will take place on the very anniversary of my release from the hospital. Can there be a better way to heal?"
For the full story go to http://v2023.hadassahinternational.org/former-terror-victim-speaks-hadassah-mission-mothers-daughters/ and
http://v2023.hadassahinternational.org/yom-kippur-2015-who-by-fire/
Hadassah International wants to thank all our friends who, through their support, enable Hadassah Medical Center's life saving work.