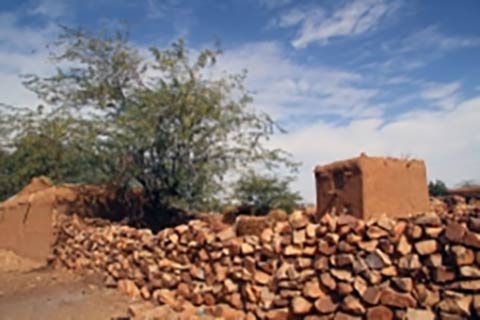 Removing the flowers of the invasive shrub, Prosopis juliflora, in mosquito-prone areas of Mali, West Africa, decreases the local mosquito vector population by nearly 60 percent, according to a new study led by Dr. Gunter Muller of the Hebrew University Hadassah School of Medicine, in collaboration with Dr. John Beier, University of Miami Miller School of Medicine entomologist.
These flowering plants provide mosquitos with sugar which is critical to their survival. The study, carried out in the Bandiagara District of Mali, is the first of its kind to try a direct environmental manipulation as a way to control mosquito vector populations in areas at risk for malaria transmission. Removal of this particular shrub's flowering branches, the researchers found, also led to a threefold drop in the population of older, more dangerous Anopheles females, who are known to transmit malaria parasites to humans more often.
The Prosopis juliflora, which is native to Central and South America, was introduced to new areas in the late 1970s and early 1980s as an attempt to reverse deforestation. The robust shrub now occupies millions of hectares on the African continent, including countries such as Mali, Chad, Niger, Ethiopia, Sudan, and Kenya.
The researchers conclude that "it may be worthwhile to abstain from the introduction of exotic plants that have the potential to become invasive, not only because of their potential negative impacts on the environment and livelihoods, but because some of them may have significant negative consequences for public health and, specifically, for increasing malaria transmission."
Read more on the University of Miami Health System website
Read more in the July 5, 2017 Malaria Journal