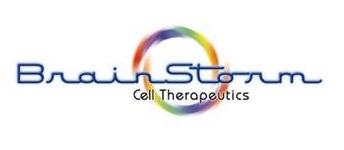 A first in Israel offers hope for people with Amyotrophic Lateral Sclerosis. Researchers at Hadassah have demonstrated that they are able to stop the progression of Amyotrophic Lateral Sclerosis (ALS).
New research trials at Hadassah Hospital have shown that the disease can be stopped, and the patient's muscle condition can even be improved. The treatment uses stem cell transplants of cells derived from the patients which have undergone a revolutionary treatment.
ALS is considered to be one of the most complex diseases to treat, as the patient's muscles gradually and incrementally cease to function, resulting in death several years later. As of now there is no cure for this disease. That is the reason why this research, led by Professor Dimitri Krossis of Neurology at the Hadassah hospital, is excellent news for patients with this disease.
This new treatment was developed by the Israeli company Brainstorm Cell Therapeutics, which announced the results of the successful trials on the New York Stock Exchange. The treatment is the result of research by Professor Eldad Melamed and Professor Daniel Ofen of the University of Tel Aviv. The company is expected to finish the second stage of testing in Israel within a few weeks, and continue the research in the United States.
"The problem of ALS and similar diseases, is that groups of nerve cells degenerate and die without hope of return," says Professor Melamed. "We do not know why this is happening, and we all dream of a treatment to stop the progression of the disease or at least to slow its rate of growth. However this is difficult to do without knowing the reason or the origin of this degeneration which results in death. It is for this reason that we developed a treatment based on stem cells derived from the patients themselves."
"We take cells from the bone marrow, we clean them and make them replicate in large numbers. We then treat them chemically, which converts them into nerve cells, and we inject them into the spinal cord and muscles. These nerve cells then produce growth hormone which supports existing nerve cells, and this can slow and even stop the degeneration.
"This treatment developed by Brainstorm is currently in the early stages of experimentation," says Ofrat Karmi , the head of the organization ' IsrALS ', responsible for research on ALS in Israel. "We now have information based on this treatment and the first results. We need to extend these trials. There is hope that in the future we will show that this treatment could be effective and available to all patients. For now this is a little secret, but there really is hope."
The original text and Europe – Israel.org article can be found at: http://www.europe-israel.org/2013/08/des-chercheurs-israeliens-ont-reussi-a-stopper-la-sclerose-laterale-amyotrophique-als/
Translated from Hebrew by David Goldstein Haabir – haisraeli.