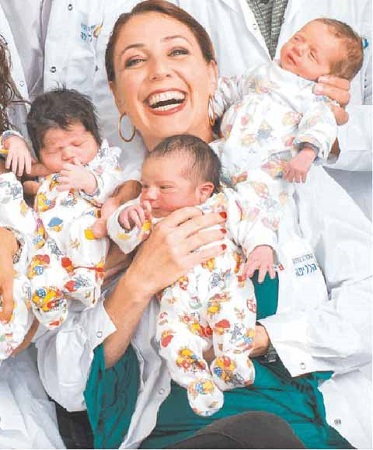 In a recent medical breakthrough, Dr. Asnat Walfisch, Head of the Obstetrics/Gynecology Department of Hadassah Medical Organization in Jerusalem, has revealed the relationship between a child's long-term health and early term birth. Her research focused on how pregnancy complications, mode of delivery, and gestational age at birth each affect long term health of the baby. She notes "as doctors, delivery timing is a common dilemma we face every day when we are scheduling a date for a Cesarean section or labor induction," she says. "Sometimes women ask for a certain date because of non-medical reasons such as the holidays, convenience, or just because they are tired from the pregnancy."
Walfisch is confident these research results will help women and notes this is just the beginning. "I think that when women are considering when and how to deliver their baby," she says, "they need to have the full picture of how these decisions will affect the lives of their babies in the long run…"
Read the full story in the NY Jewish Week here.