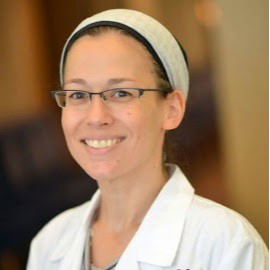 Hadassah Hospital Geneticist Dr. Tamar Harel, who is looking into the underlying genetic reasons for rare diseases in children, has received an award from Partners HealthCare Personalized Medicine, affiliated with Harvard Medical School, Boston Children's, Brigham and Women's, and Massachusetts General hospitals.
According to PHPM, the William K. Bowes Jr. Award in Medical Genetics aims "to recognize and honor an outstanding physician or scientist who is completing or who recently has completed his or her training in the area of medical genetics or a combined training program with medical genetics."
PHPM will host a Bowes Medical Genetics Award Day this month, honoring Dr. Harel. Members from the academic community have been invited to celebrate the awardee's accomplishments and hear a lecture on her progress in personalized medicine. In addition, Dr. Harel will participate in Harvard Medical School Grand Rounds.
"The nomination alone served as a tremendous honor," comments Dr. Harel, "though I cannot take sole credit for the achievement. I have tremendous gratitude towards the outstanding research staff from the Baylor (Texas) College of Medicine, specifically Prof. James Lupski, who coordinated the research and nominated me for the award." Dr. Harel brings out as well, "If I have seen further, it is by standing on the shoulders of giants. I have no doubt that the supportive and positively challenging atmosphere at Hadassah has pushed me to strive for excellence, which ultimately has led to this achievement."
"Dr. Harel," notes Prof. Orly Elpeleg, head of Hadassah's Department for Genetic and Metabolic Diseases, "intelligently utilizes various genetic tools at her disposal when providing care for patients. Her medical achievements, alongside her enthusiasm and professionalism, are a testament that she will play a key role in the future of genetic research."