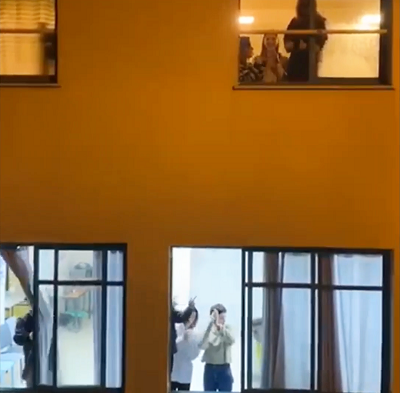 On the evening of Thursday, March 19, 2020, the people of the State of Israel stopped what they were doing, went to their windows, and began clapping their hands loudly in appreciation of the brave medical personnel across the country, who are selflessly risking their lives to save the lives of others during the coronavirus pandemic. The whole country took the time to say Todah Rabah, Thank you.
There was a Hadassah International conference call taking place at that moment, and all the Israelis on the call went to a window in their apartments—they are all working from home—to listen and to participate with pride.
Hadassah's members, friends, and supporters around the world want to join in this appreciation and to lend our voices to thank the staff of the Hadassah Hospitals, who are at the forefront of this battle.
We also want to recognize all those around the world who are responding so selflessly to the COVID-19 crisis.
You are our Coronavirus heroes. We thank you for all that you are doing.
Note: As of this writing, there are 42 medical staff in Israel who have been diagnosed positive for the COVID-19 virus, and over 3,000 who are in quarantine.