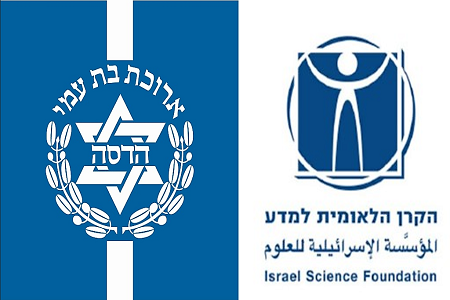 Researchers at the Hadassah Medical Organization (HMO) received six of the eight coveted awards granted this year by the Israel Science Foundation, the Israeli agency that, similar to the National Institutes of Health in the US, supports breakthrough basic science in various fields of knowledge.
The grants, which provide money for research time and materials, went to physician-scientists who, in addition to taking care of patients, work tirelessly in laboratories to uncover the causes of and potential cures for the diseases they treat.
"When we conduct thorough, original, fact-based research and build intellectual and physical infrastructure that will last for years, the success speaks for itself," says HMO Director-General Prof. Zeev Rotstein. "These are busy physicians who spend a full day seeing patients and then engage in the basic research necessary to change the understanding of the diseases they see for all humankind. We are rightly proud of them."
The six physician-scientist grant awardees and their areas of research are described below.
Thoracic Surgery Service head Ori Wald is targeting the immune suppressive microenvironment of a relatively rare but aggressive form of cancer known as malignant pleural mesothelioma, which arises from the membrane covering the lungs and the inner side of the ribs, most frequently a result of inhaling asbestos.
Shai Rosenberg, a senior neuro-oncology physician, is using computers to create a machine-learning approach for precision medicine in his field.
Head of the Cardiac Insufficiency Unit Rabea Asleh is studying how the bacteria in the stomach can be used to regulate inflammation in cases of heart failure in which the left ventricle is not able to fill properly with blood.
Oncologist Albert Grinshpun is investigating DNA fragments released in the blood plasma of patients with colorectal cancer.
Inbal Reuveni, from the Department of Psychiatry, is investigating altered neural connections resulting from traumatic events in patients with PTSD.
Oncologist Tal Falick Michaeli is investigating cancer epigenetics.
In addition, the Foundation made 13 additional awards to Hadassah staff.
Dr. Jonathan Axelrod is studying cellular mechanisms in an effort to prevent chronic liver infections from advancing to liver cancer.
COVID-19 investigators include Prof. Abd Al-Roof Higazi, who received a grant to further investigate the impact of blood clots, and Prof. Simcha Yagel, who is working on the impact of the virus on the placenta and the risks for pregnant women.
Several HMO staff members were recognized for their leading role in collaborative studies in the relatively new field of precision medicine using big data. Prof. Dror Sharon is leading the collaborative study of inherited retinal disease in Jewish and Arab patients using the databases of the Clalit and Meuhedet Sick Funds. Tens of thousands of genetic samples will be studied as part of an effort to create a type of gene therapy in which RNA is edited. Other Hadassah physicians involved in collaborative studies include Prof. Ran Nir-Paz, who is investigating phages, the viruses that destroy bacteria; Dr. Hamutal Gur-Erenfeld, who studies multiple myeloma; and Prof. Eitan Kerem, who diagnoses rare diseases.
In diabetes research, Prof. Gil Leibowitz and Prof. Benjamin Glaser were awarded a grant for their work to understand what goes wrong within the pancreatic cells that cause type 1 diabetes in children. Prof. Leibowitz received a second sum to help in the fight against excess glucagon hormone secretion in diabetics.
Two members of the Dentistry Department received awards. Prof. Yael Houri-Haddad is studying the oral microbiome, and Dr. Gilad Ben-Gal is using virtual reality in surgical training.
Radiology Prof. S. Nahum Goldberg is studying the use of micro-RNA in tackling the possible mutation of genes during image-guided destruction of tumors.
Head of Internal Medicine Prof. Zvi Fridlender won a grant to research a form of cell death known as NETosis in the development of lung cancer.
"This success in basic research stands alongside the significant increase in clinical trials over the last few years," says Prof. Rotstein, who adds that Hadassah is committed to "the best treatment for patients, fighting the virus with all our strength and simultaneously researching in various medical fields for a better future."