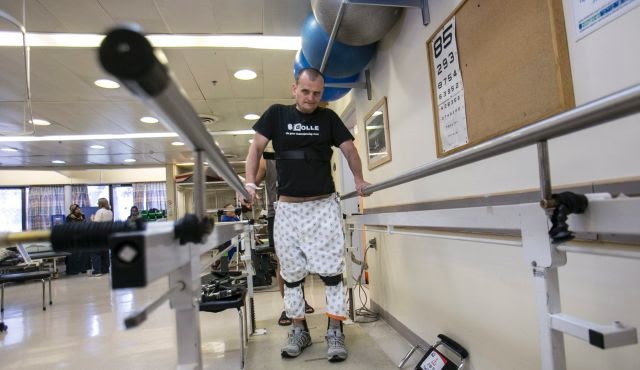 Your support of the Hadassah Team in the Jerusalem Marathon  on March 17, 2017 will help those in need of rehabilitation to regain the use of their limbs!
This year as we celebrate the 50th Anniversary of the Reunification of Jerusalem and the return of the Hadassah Hospital on Mount Scopus, we are asking for support for the new Hadassah Rehabilitation Center at Mount Scopus. With your help and love, we will provide the best and newest in rehabilitation medicine and facilities for our injured soldiers, terror victims, and all those who have suffered severe trauma.
 Please click here if you want to to Register to run with the Hadassah Team in the Jerusalem Marathon.
Hadassah believes that every donation matters, and we believe in the power of people to make a lasting difference in bringing rehabilitation to those who have suffered a severe injury, often in defense of Israel.
Together, let's reach higher and rise to the challenge!
 Please share this post on Facebook and other Social Media.
This year, more than ever, it is time to make a difference by supporting the Hadassah Medical Center
… More than a Hospital!
Rehabilitative care at Hadassah is world-class. Its reputation comes from an extraordinarily compassionate and well-trained staff that has access to the most up-to-date technology.
Patients who suffer a stroke or traumatic brain injury, or have orthopedic or neuromuscular conditions, are among the primary beneficiaries of the multidisciplinary care at Mount Scopus. The in-patient facility is always at 100% capacity; outpatient services are integral and critical to patient recovery. Young or old, good quality of life is the goal.
To read more about the Rehabilitation Center, please go to http://v2023.hadassahinternational.org/project/rehabilitation-medicine/