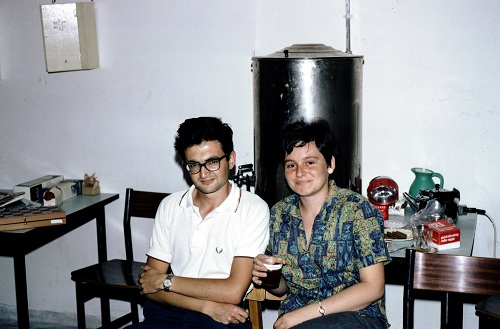 By Patricia Levinson, Hadassah International Communications Chair.
Israel was at war. My husband Lionel and I sat in our blacked-out student apartment at the Weizmann Institute, tears flowing as the radio played the sound of the shofar being blown at the Western Wall in Jerusalem. A knock on our door, and we gathered with friends for an impromptu party. The reunification of Jerusalem was a miracle to be celebrated with a shehecheyanu, and singing Jerusalem of Gold.
Three weeks later, on a trip to Jerusalem organized by the Weizmann Institute for the "foreign scientists" who had stayed during the war, we drove up a narrow road recently cleared of landmines, and viewed with dismay the bombed-out shell of the Hadassah Hospital on Mount Scopus.
Accessing the Temple Mount, we walked to a narrow street with a high wall on one side — the Western Wall. With a profound sense of history, we left our folded prayers in the cracks.
Fifty years later we renew our commitment to Jerusalem, Hadassah and Tikun Olam.
For the full story please go to http://hadassahinternational.org/fifty-years-remembering-events-june-1967-leading-reunification-city-gold-jerusalem/
Watch me tell my story in person: