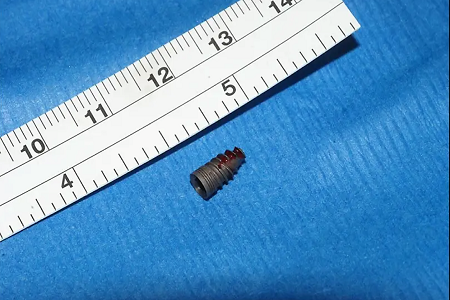 A 59-year-old woman's dental implant had dropped into her jaw, posing a serious health threat. Her private dentist wasn't able to locate it.
Hadassah Hospital Ein Kerem's surgical team, however, used a computerized navigational system to find and retrieve the implant. Within a day, the woman was able to return home.
Read the full story in The Jerusalem Post.