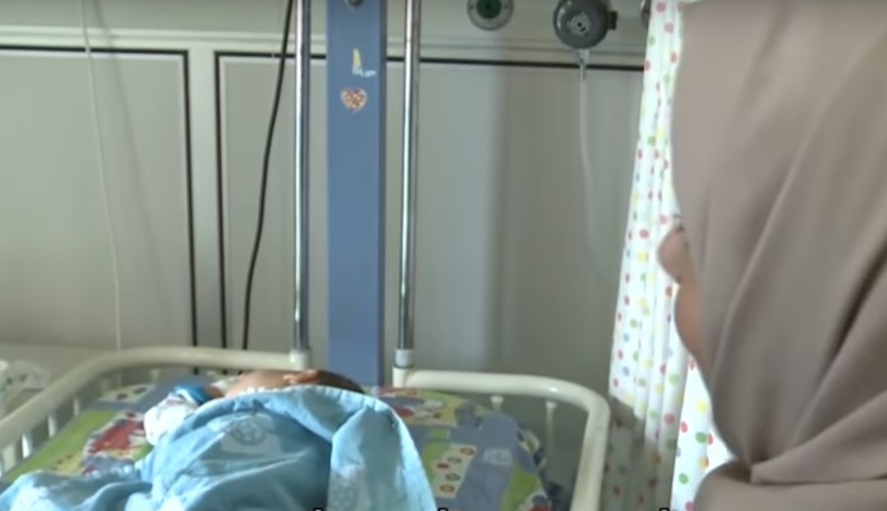 Repairing the Hearts of Syrian Children at Hadassah Hospital in Jerusalem.
Layal, now 2, the fourth of Reem's children, wasn't growing like her siblings. There was something different also about her energy level. Although Reem, an outgoing homemaker knew that every child was different, she made an appointment with the doctor for her baby in her village health care center. She knew there was a problem when the doctor held the stethoscope to Layal's chest for so long. Kalb he said in Arabic. "It's her heart."
Little Layal had a congenital heart defect, "a hole in her heart" which would have likely been diagnosed in a prenatal ultrasound in a Western country. Perhaps it would have been found in Syria, too, under normal circumstances. According to statistics from the Syrian Ministry of Health, Syria was on an upswing of medical care before the current crisis and the decimation of the health care system. What was clear was no way Layils heart could be repaired in Syria.
This "hole in the heart" was an Atrial Septal Defect (ASD), an abnormal opening in the wall between the upper chambers of the heart (the atria). If left untreated, this condition would produce excess flow to the lungs causing irreversible lung damage, dilate her heart and probably shorten her life.
Reem was married at 15 to a local farmer who raises tomatoes and cucumbers. She has been through tough years and a civil war, but the thought of her pretty baby's heart working so hard and not being able to pump her blood was more than she could bear. She felt as if her world went dark.
Then Reem heard from word of mouth among Syrian moms that there was hope right across the border from her village. Since June 2016, the Israel Defense Forces has quietly been offering health care to Syrians across the border. Help was initially for those wounded in the war, but was later expanded to include advanced life-saving medical care available in Israel.
Layal was among the twenty children referred to a pediatric heart clinic at the Baruch Padeh Medical Center of Poriya Hospital in Tiberias. The Northern Israeli hospital partnered with experts in Hadassah Hospital in Jerusalem to examine the first twenty of some forty children close to the border identified with heart problems. Dr. Julius Golender, a senior pediatric cardiologist at Hadassah's Ein Kerem campus, traveled to Tiberias and examined the patients.
"We can help your daughter," he told Reem.
Tears welled in her eyes when the translator said those words in Arabic.
By Barbara Sofer.
Please also see http://v2023.hadassahinternational.org/hadassah-cardiac-specialists-collaborating-colleagues-save-syrian-children/
Several Syrian children with heart problems like Layal have arrived at Hadassah this week, and are being treated successfully.
(The names of the patients and their mothers in this story have been changed to protect them). 
See the children and their mothers cross the Israel-Syrian border to be treated at Hadassah Hospital.