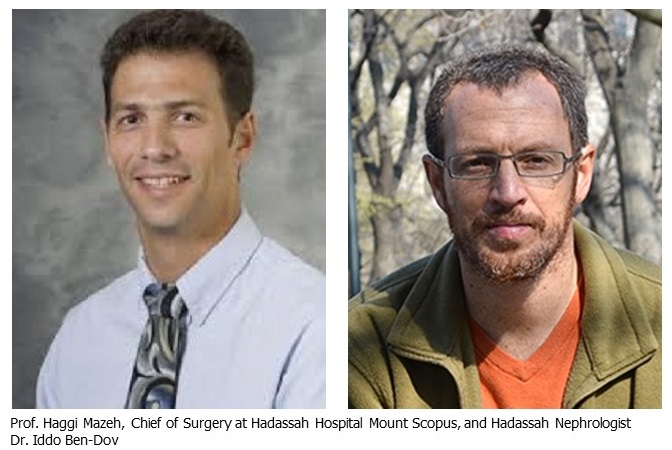 Hadassah Medical Center researchers, using next generation sequencing (NGS), have identified a highly accurate RNA panel that distinguishes thyroid cancer from benign nodules.
The study, authored by Prof. Haggi Mazeh, Chief of Surgery at Hadassah Hospital Mount Scopus, and Hadassah Nephrologist Dr. Iddo Ben-Dov, is highlighted in the July 26, 2018 on line issue of Cancer Epidemiology, Biomarkers & Prevention, a journal of the American Association for Cancer Research.
As the authors explain, fine needle aspiration biopsy (FNAB), the gold-standard procedure for diagnosing malignant thyroid nodules, yields indeterminate cytology in 10 to 40 percent of cases. The aim of their study was to utilize NGS technology to identify diversities in the microRNA expression profile of benign versus malignant thyroid nodules. MicroRNAs are short, non-coding RNAs that regulate cell function and play a role in cancer development.
"Thyroid nodules are extremely common and occasionally harbor cancer," explains Prof. Mazeh. "Patients who undergo evaluation of thyroid nodules often receive ambiguous results, and there are currently limited options for further management, representing a clinically unmet need."
"Our panel," the researchers concluded, "may classify indeterminate thyroid nodules with higher accuracy than commercially available molecular tests."