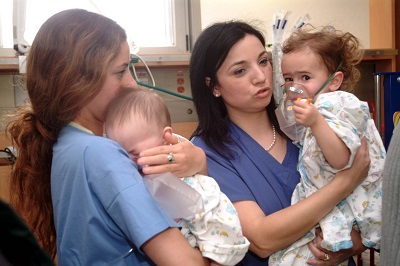 Police said that dozens of people were injured Sunday evening when a Jerusalem apartment building caught fire with scores of residents, including children, trapped in apartments on the upper levels of the building.
Firefighters put out the blaze after evacuating residents from the nine-story building.
At least 36 were said hurt from various causes related to the fire. Fortunately, the injuries were all lightly and here were no fatalities.
A spokesperson for Hadassah said nine people were taken to the Hadassah medical centers. Four were taken to the Ein Kerem campus in southern Jerusalem. Five, including a mother and her three children, were lightly hurt from smoke inhalation and were treated at the group's Mt. Scopus hospital in the north of the city.
See http://www.timesofisrael.com/at-least-10-hurt-in-jerusalem-fire-residents-said-trapped-inside/