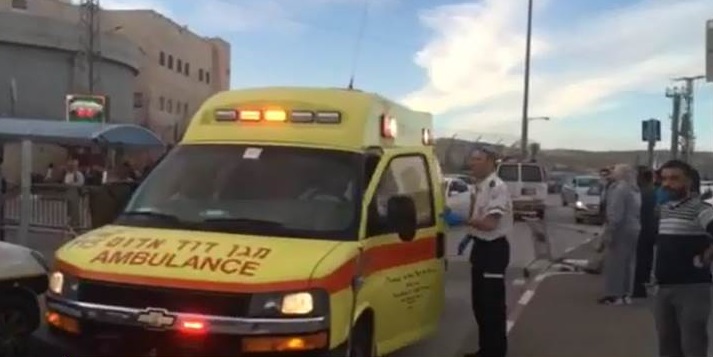 Today at the Rami Levy Supermarket in the Sha'ar Benyamin industrial area, two men were stabbed by two teenagers.
Avraham Avital, 36, from Tel Zion, was stabbed in the upper body. He was evacuated to Hadassah Mount Scopus, where he is in moderate condition in the intensive care unit.
The second man, IDF Sgt. Tuvia Yanai Weissman, a 21-year-old Nahal Brigade member and married father of a baby girl, was pronounced dead at Shaare Zedek Medical Center in Jerusalem.
Three people who were traumatized by the attack were also evacuated to the Mount Scopus Emergency room, and received emotional care.
One of the two terrorists, shot at the scene by an armed civilian, is in Hadassah Ein Kerem. He is 14-years old and his condition is moderate, too.
See http://www.jpost.com/Arab-Israeli-Conflict/Initial-Report-Two-wounded-in-terror-attack-in-West-Bank-445404