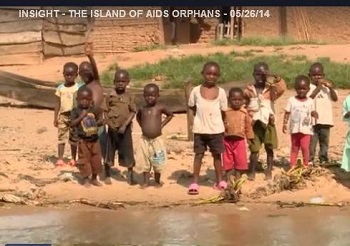 As part of the Hadassah Medical Center's ART-Joy-Love project in Uganda, devoted to helping orphans with HIV/AIDS, Hadassah's health professionals have once again traveled to Uganda for a multi-layered outreach to the population of several islands in Uganda that have extremely high rates of AIDs infection.
The ART-Joy-Love program was founded by Prof. Dan Engelhard, head of Hadassah's Pediatric AIDS Center, Pediatric Infectious Disease Unit.
Please click on http://www.i24news.tv/en/news/international/africa/140526-israeli-hope-in-uganda  to see an article about the  amazing work that Dr. Dan Engelhard and his team are doing to save lives.
To see the video of the trip, please go to  http://www.i24news.tv/en/tv/replay/insight#/insight/3592531336001