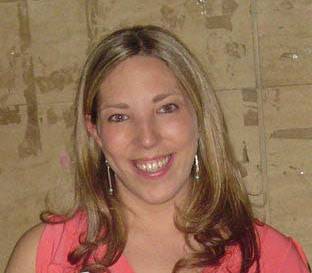 Young Hadassah International Volunteer and Immediate Past Chair of YHI Argentina, Dr. Romina Libster, witnessed the benefits of globally sharing her home country's experience with the H1N1 virulent 2009 flu virus, while working in the Vanderbilt Vaccine Research Program atVanderbiltUniversity in Nashville.
Since October 2009, Romina has been working with Dr. Kathryn Edwards in Vanderbilt University's Vaccine Research Program to uncover some of the mystery surrounding the fatal H1N1 virus. Dr. Fernando Polack, an associate professor of Pediatrics at Vanderbilt, had been conducting research in Argentina during the height of the outbreak there, when he and Libster saw a significant influx of children to their clinic with fatal viral symptoms. "We had been noticing many more ill children in our clinic earlier as well," Romina told a Vanderbilt reporter, "but H1N1 had not yet been identified. Dr. Polack, realizing it was H1N1, called us to his house and said, 'This is it.' We knew we needed to learn everything we could from this virus right away."
Observing the progression of H1N1 in the Southern Hemisphere prior to the peak outbreak in the Northern Hemisphere, allowed Polack and Libster to gather information about the virus, in hopes that scientists could avoid a pandemic. Pollack found that children were ten times more at risk to become seriously or fatally ill when contracting the H1N1 virus. Furthermore, he discovered specific underlying conditions that made children more vulnerable, such as chronic lung diseases like asthma or bronchopulmonary dysplasia (BPD) and neurologic diseases.
Their findings, which subsequently have been confirmed elsewhere, appear in the December 23 issue of the New England Journal of Medicine, in an article entitled "Pediatric Hospitalizations Associated with H1N1 Influenza in Argentina."