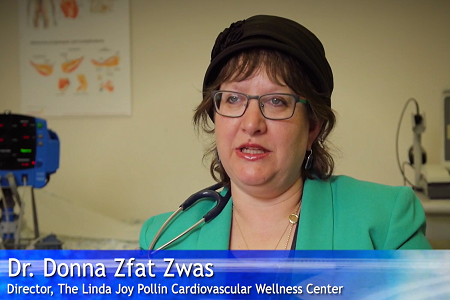 Dear Friends,
Heart disease, in itself, is a significant risk factor for mortality associated with COVID-19. As we face the COVID-19 pandemic, we have the added cardiac risk factors of isolation, loneliness, anxiety, uncertainty, loss of control, financial challenges, and grief. Even in 2020, heart disease will be the leading cause of death in women throughout the world.
Those additional risk factors are likely to lead to an overall increase in heart disease, but more and more, we are seeing that fear of coming to the hospital is leading to significant delays in seeking help. Recently, we had several patients come in so late that they suffered an irreversible cardiac injury and more complications. Ultimately, hesitation such as this will lead to more extensive heart damage, added long-term health limitations, and poor outcomes that won't even be counted as COVID-19 casualties. Now more than ever, we need to be aware of the signs and symptoms of heart disease, in women and in men, and to seek appropriate care when necessary, even if it must be in the hospital.
We may not be free to go outside, but we are free to make heart-healthy choices and to care for ourselves in the best way possible.
Dr. Donna Zwas, Director, Linda Joy Pollin Cardiovascular Wellness Center for Women
See Hadassah's Pollin Center for Women Offers COVID-19 Coping Strategies and In the Shadow of COVID-19: Social Media Tips from Hadassah's Pollin Center for helpful tips on coping with COVID-19.