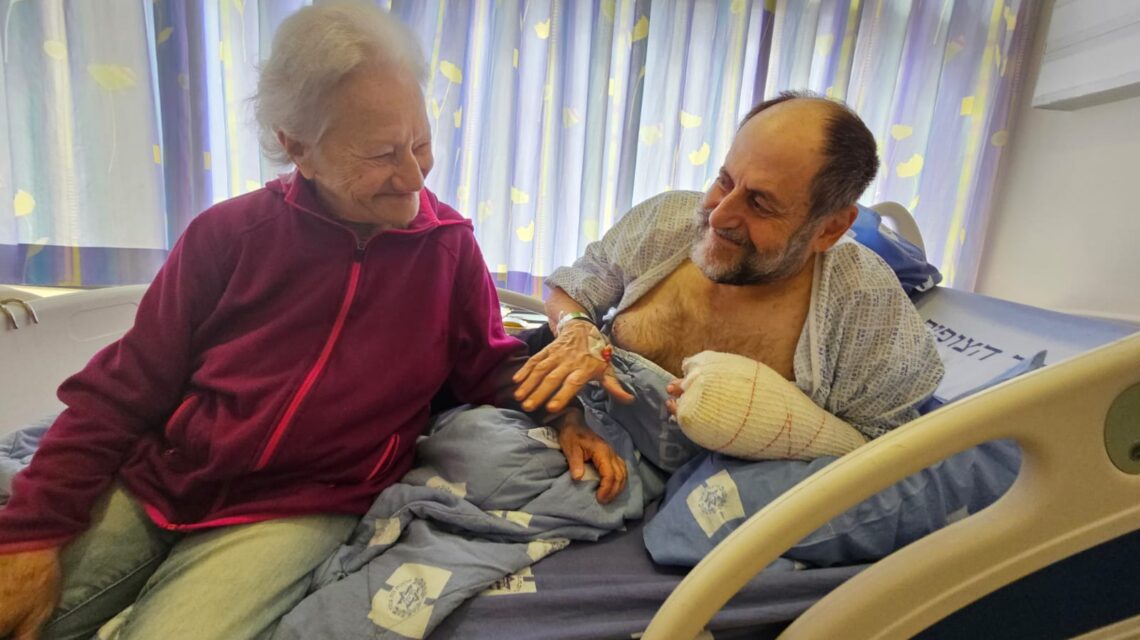 Moshe and Diana Rosen have lived in Kibbutz Nir Yitzhak for 50 years. They have been treated at Hadassah Hospital Mount Scopus and they are calling on you to donate to Hadassah. 
Times of Israel article – Oct 12
"Elderly couple, abducted by Hamas, tell how they refused to be taken to Gaza
Moshe and Diana Rosen, injured by gunfire, were dragged by 5 terrorists across boundary, but then declared they would not go any further; captors eventually told them to turn back
An elderly Israel couple recounted Wednesday how they were abducted by a gang of terrorists during Hamas's murderous onslaught in the south of the country on Saturday, but then refused to be taken hostage in Gaza, with their captors eventually giving up and telling them to go home.
Moshe and Diana Rosen were both injured in their hands by gunfire as terrorists marauded through Kibbutz Nir Yitzhak, where they have lived together for 50 years.
The Rosens, speaking from Jerusalem's Hadassah Hospital Mount Scopus where they are being treated, told Channel 12 that they were woken on Saturday morning by rocket alert sirens, sending them rushing for safety in their home's shelter room."
Full article: https://www.timesofisrael.com/elderly-couple-abducted-by-hamas-tell-how-they-refused-to-be-taken-to-gaza/ 
Video in Spanish with English Subtitles