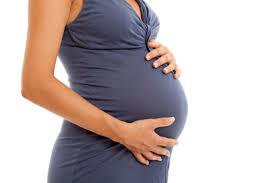 Commemorating the United Nations' International Day for the Prevention of Violence Against Women, nurses and social workers at the Hadassah Medical Center initiated a project in the maternity ward to encourage women to speak up and put an end to abusive relationships.
The project, undertaken in collaboration with the Department of Social Work at Hadassah-Ein Kerem, is aimed at leading women to see the birth of a new baby as an opportunity to end the abusive situations they find themselves in, rather than a reason to remain in an abusive relationship. The nurses and social workers are identifying women in distress and connecting them to resources that can help.
Large banners have been hung on the walls of the maternity ward, delivery rooms, and neonatal departments with the message, "Birth is an opportunity for new beginnings–you and your children have the right to life without violence."
At the same time, leaflets in Hebrew, Arabic, English, Russian, French, and Amharic, reinforce the message. Cards in the bathrooms allow the women to discreetly acquire the phone numbers they need to seek help.
Chief Hadassah Midwife Nava Braverman notes, "When I was the Director of the Center for Women's Health at Hadassah, it was impossible not to address the problem of violence against women as an integral part of a variety of health problems, especially after the World Health Organization recognized the problem of violence as a medical problem."
She adds: "We have started encouraging teams to ask women patients routinely if they've experienced violence. We have found that women don't resent this intrusion, but welcome questions and concern."