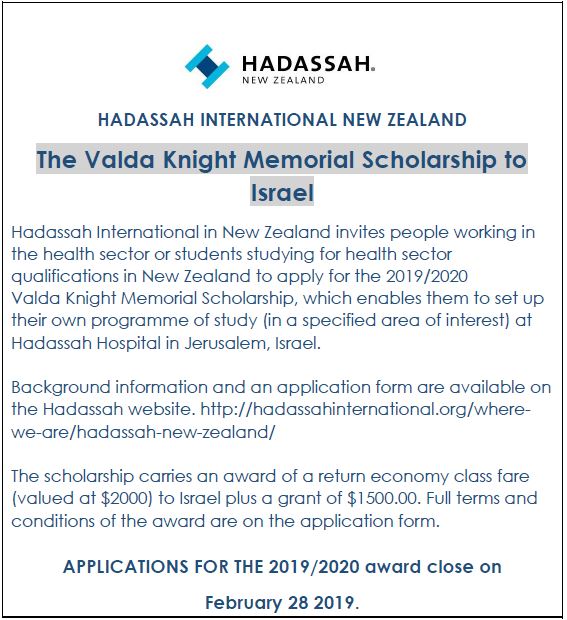 The Valda Knight Memorial Scholarship to Israel
Hadassah International in New Zealand invites people working in the health sector or students studying for health sector qualifications in New Zealand to apply for the 2019/2020 Valda Knight Memorial Scholarship, which enables them to set up their own programme of study (in a specified area of interest) at Hadassah Hospital in Jerusalem, Israel.
Background information and an application form are available on the Hadassah website: http://hadassahinternational.org/where-we-are/hadassah-new-zealand/
The scholarship carries an award of a return economy class fare (valued at $2000) to Israel plus a grant of $1500.00. Full terms and conditions of the award are on the application form.
APPLICATIONS FOR THE 2019/2020 award close on February 28 2019.