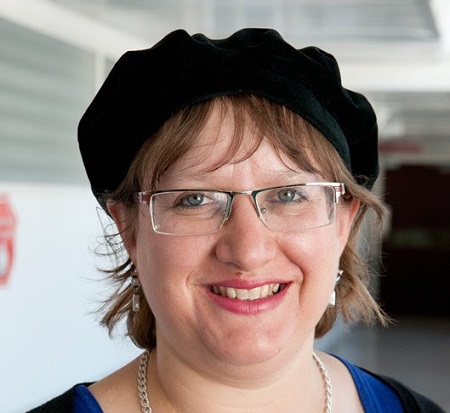 Longing to commemorate the early death of her daughter from cardiovascular disease, Irene Pollin established the Linda Joy Pollin Cardiovascular Wellness Center for Women at Hadassah Hospital Ein Kerem in 2013. Designed to promote cardiovascular health in women at every societal level, the center emphasizes lifestyle change and targets Arab women in East Jerusalem, ultra-Orthodox women, the disabled community, disadvantaged women, and hospital employees.
"Looking back at the past five years since the Pollin Center's establishment," commented the center's director, Dr. Donna Zfat (Zwas), "I am filled with tremendous pride and gratitude. Our humble beginnings of creative small-scale pilot programs have evolved into extensive, pioneering innovations that impact women's heart health throughout the country."
Research, health-care provider education, and a public awareness campaign are major components of the center's mission. "Current projects create sustainable change through programs that reach health-care professionals, lay leaders, workplaces, community centers, and grassroots organizations in diverse communities," Dr. Zwas continued. "Just this past year the center reached approximately 46,000 women and men, an increase of over 25,000 since 2017, not including media reach.
"Our team's groundbreaking accomplishments are recognized both in Israel and internationally," she said. Dr. Zwas recently received an award of distinction from the Jerusalem district of the Women's International Zionist Organization (WIZO) for her contribution to the social welfare of women in Jerusalem. With this award, Dr. Zwas joins a prestigious gallery of award recipients including Israel Prize laureates, noted academics and educators, Supreme Court justices, and political figures. Additionally, the center is participating in the Global Working Group on Health Literacy at the 23rd World Conference on Health Promotion in New Zealand, sponsored by the International Union for Health Promotion and Education.
"We are most grateful to our global friends and supporters, and especially to Mrs. Irene Pollin, whose vision and support makes everything that we do possible," Dr. Zwas stated.