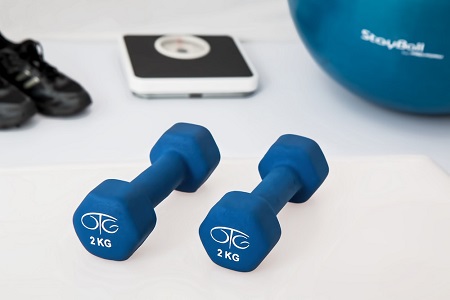 Helplessness, depression, stress, anxiety, boredom, worry—who among us has not experienced one or more of these symptoms as we navigate the current COVID-19 crisis.
Recognizing the confusion we all face together, the Linda Joy Pollin Cardiovascular Wellness Center for Women at Hadassah Hospital Ein Kerem offers us some very helpful and thoughtful coping mechanisms.
How to avoid emotional eating:
Try to avoid being bored. If you find that boredom makes you eat, prepare a list ahead of time of activities you can do instead, like calling a friend, reading a book, or engaging in a hobby, such as drawing, knitting, or dancing.
Have healthy snacks prepared; make sure you have plenty of fruits and vegetables at home, whole-wheat pretzels, or low-fat popcorn. Try to avoid buying unhealthy snacks, as it's harder to avoid the temptation once they're in the kitchen.
Try to identify the situations or times of day that might cause emotional eating and investigate the feelings that cause them. Think about addressing those feelings in other ways. To help deal with negative feelings, you can try engaging other senses, such as listening to music, taking a shower, or engaging in physical activity.
How to make time for exercise:
Recognize that exercise burns calories, improves cardiovascular health, relieves stress and, nowadays, can break the monotony of being cooped up all day.
Try aerobic exercises, such as jumping jacks, jumping rope, or, if you have stairs in your house, going up and down the stairs.
Work on your core muscles; try lunges, squats, stomach crunches, and planks.
"Accessorize" with whatever you have at home—water bottles or canned goods as weights, a broomstick to stretch your arms, or a stool to step up and down on.
Try to keep at it for at least 20 minutes to get your pulse up and break a sweat.
Have fun with it! Put on your favorite music and invite the family to join. You can also use the many YouTube training videos or train with a friend via Zoom. Try to do a little more each day and end this quarantine in better shape than you started.
How to care for your emotional wellbeing while isolated:
Use good judgment when it comes to keeping yourself updated. Make sure your information comes from a reliable source (e.g., a government website) and schedule a limited time to check it daily. Otherwise, refrain from following the news obsessively as this can heighten your anxiety.
Do your best to maintain a positive routine. It's important to fill your day with positive activities and to maintain as much of a routine as possible. Read a book you've been wanting to read, watch an engaging TV show or movie, try a new recipe. Within the limits of taking appropriate precautions, find enjoyable and productive ways to occupy your time.
Find the opportunities offered by this challenging time. The limitations of our usual activities offer some surprising opportunities. Consider the items on your to-do list that you usually have no time to get to and use your unexpected downtime to work on them. This will enhance your feeling of productivity and control.
Connect with your loved ones and friends to build your relationships. If you have kids at home, use the time to play games with them, read to them, or just talk with them. Call your friends for a good chat. Social support is a wonderful antidote to anxiety. Both receiving and providing emotional support can alleviate the stress you're experiencing.
Try some mindful breathing to relieve stress. Deep breathing has been known to reduce the body's physiological stress response. If you find yourself feeling particularly anxious, take a few minutes to breathe in for a count of four seconds, hold for two seconds, and breathe out for six seconds. Repeat for four to six breaths, and if possible, continue until your body feels calmer and your muscles are more relaxed.
Remind yourself that life will go on. Remember that nothing is permanent; everything changes. There may be a "new normal" for a while, and all of us will adjust to it. No matter how difficult things seem at the time, nothing is forever.