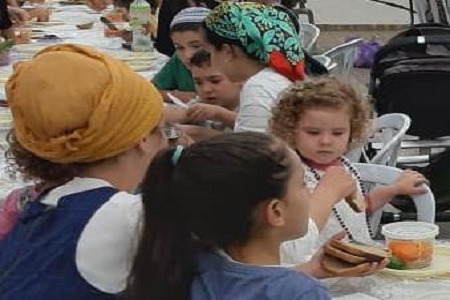 With a mentoring program tailored to community centers, the Hadassah Medical Organization's Linda Joy Pollin Cardiovascular Wellness Center for Women is transforming these local spaces into health-promotion settings.
The Jerusalem metropolis is divided into 32 neighborhoods, each with a "minhal," a local governing body that oversees local urban planning and acts as a liaison between the neighborhood citizens and the municipality. The minhal also runs a local community center, which provides services and activities for residents.
The Pollin Center worked with the City of Jerusalem and the Ministry of Health to train health promotion coordinators in the principles and practices of community-based health promotion. The center then guided these coordinators as they developed a project proposal and began to implement it.
The Givat Shaul Meitarim minhal, with branches in six separate neighborhoods, provides an example of successful transformation, thanks to this initiative. Hagit R, the dedicated minhal representative who took part in the Pollin Center training, is extremely enthusiastic about promoting health within her community. She worked with the neighborhood steering committee to ensure that a health promotion agenda was incorporated as part of the ongoing work of all neighborhood coordinators. Together, she and the coordinators identified specific community needs and outlined annual health promotion plans to meet them. Hagit was there to lend a helping hand throughout the year as these leaders developed and implemented their plans.
Community programs have been designed for teenagers, new mothers, children, parents, seniors, and minhal workers. Among them are "Healthy Lifestyle Training for Teens";  "I'm a Mom," a support group for new mothers, coupled with learning sessions about creating a healthy lifestyle; "Healthy Lunches," a hands-on workshop for children and their parents; "Memory Enhancement," a program geared to seniors; and "The Beauty of Healthy Food," which provides nutritional education.
As a result of this project, the Givat Shaul minhal, itself, has become more health-conscious. At staff meetings, only healthy snacks have been served, and a Nordic walking opportunity has been slated for minhal workers.