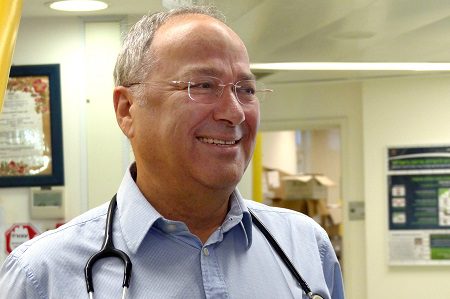 Excerpted from "An Online Resource for Israeli Parents to Rely on During Lockdown," which appeared in the March 26th issue of The Jerusalem Post
Israel's extensive lockdown has put parents into a surrealistic reality. At home 24/7 with their children, they are under strict government instructions to remain inside.
The Goshen organization, founded by Israel's leading pediatricians to advance children's optimal health, development, and well-being, provides one of the most extensive information websites for parents in Israel. As Goshen board chair and one of its leading founders, Prof. Eitan Kerem, head of the Division of Pediatrics at the Hadassah Medical Organization, explains, "It is important during this time to reach out to all populations and provide reliable resources that can help them to cope, especially new immigrants who are not yet fluent in Hebrew and may lack a strong support network."
All the content on the website—close to 600 articles, videos, and children's activities— appear in both Hebrew and Arabic. In addition, articles about the coronavirus have been translated into English, French, Russian, and Amharic.
Read the full article in The Jerusalem Post.