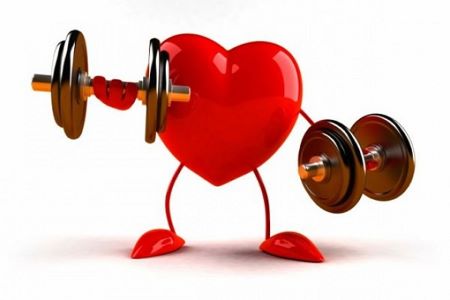 Zahava T., age 65, knew she was at serious risk for heart disease. Both her parents died of heart disease when they were younger than she was, and her mother had four brothers who died of heart disease when they were in their 50s. "I knew I was a marked woman," Zahava said.  But it was difficult for her to translate this knowledge into action.
Zahava was taking statins, which lulled her into complacency about her health. After all, her bloodwork was perfect as long as she took the medication. It was important to her to eat the foods she enjoyed—Ben & Jerry's ice cream, Doritos, and other snacks that were a source of great temptation. "I could eat a whole container of Ben & Jerry's in one sitting," Zahava reported.  "And when I began to eat a package of something, I always felt like I had to finish it."
The problem was that her clothes were no longer fitting her. As her dress size increased and she had trouble zipping up even her larger-sized clothing, Zahava got discouraged.  Additionally, she began experiencing muscle aches and pains. Her doctor suggested that this might be a side effect of the statins she was taking, so she experimented with stopping the medication. Her cholesterol skyrocketed, so it was clear that this was not an option for her. Zahava also realized that her statins would not prevent diabetes, which had afflicted her mother. She knew she needed to make a change in her lifestyle.
Zahava had tried weight-loss groups before, with some intermittent and short-lived success. Nothing seemed to stick. But when she saw the Hadassah Medical Organization's Linda Joy Pollin Cardiovascular Wellness Center for Women's Merkaz Briut Lev Haisha's Restart Group posted on one of her chat groups, she decided to give it a try.
She was somewhat skeptical at first.
 "I was afraid it would be just a bunch of ladies talking about themselves," she said. Zehava was pleasantly surprised, though. "I saw that Lori [the group leader] was very organized. She came to every group with handouts and pre-planned topics for discussion. The women would talk, but not too much. Lori still had the floor. She set limits in a good way. She has a good personality. She's also an inspiration because she looks great!"
Zahava connected especially with Lori's encouragement to eat slowly and more mindfully. She learned to savor her food in smaller portions. To her surprise, Zahava found that making healthier eating choices reduced her craving for processed foods and gave her a deep appreciation for fruits and vegetables.
"As I ate healthier and cut out all the junk," Zahava related, "my taste buds changed. Suddenly I was craving red peppers and carrot sticks instead of Doritos and ice cream. I tasted the fruits and vegetables in a way I never had before. I ate them mindfully and my whole attitude changed." Zahava also reported a spiritual insight that she received from the group: "This is what G-d created, straight from the vine. This is what He wants us to eat, not processed food." 
Zahava shared, too, that the group inspired her to increase her physical activity as well. Before she joined the group, Zahava noted, she would get on the treadmill only "when my husband nagged me." When she developed a painful heel spur, she stopped altogether. She later learned that she could exercise on the elliptical machine painlessly and joined a gym. Committing herself to follow the group's recommendations, Zahava exercised five times a week for 30 minutes each time. Eventually, she ordered an elliptical for her home to give her more flexibility as to when she exercised. "Now, I can't wait for exercise time," Zahava enthused.
Reporting that she has lost 6 kg (more than 13 lbs) since she joined the group, Zehava is now only 10 kg (22 lbs) away from her goal weight. She is gratified to see that her clothes fit better now and is very motivated to fit into her smaller-sized clothing from 10 years ago.
Zahava attributes her success to the group. The weekly meetings and peer support have been invaluable as she works toward enhancing her health. "You've got to take control somehow. People think they can do it on their own, but they can't. I see that with my friends. They're not doing it on their own."
Zahava recently bought Ben & Jerry's chocolate mint ice cream. Though it used to be a weakness for her, she confidently stated, "I think I could just taste a spoonful and that would be it. I have chocolate mints in the refrigerator that have been there for two months, and I haven't touched them."
Zehava added, "I used to eat all the time. Now I know that when I want to eat something, I will reach for something healthy. I'm not the same person."