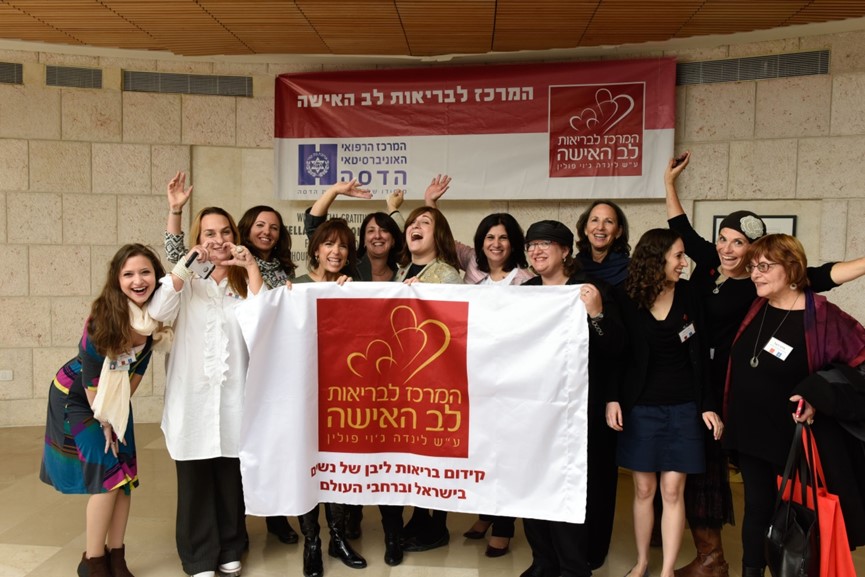 The Linda Joy Pollin Cardiovascular Wellness Center for Women is pleased to welcome the following physicians to its Advisory Board: Dr. Bishara Bisharat, Director of the English Hospital in Nazareth and Chairman of the Israel Medical Association's Society for Health Promotion in the Arab Community; Dr. Milka Donchin, National Network Coordinator for the Israel Healthy Cities Network and a Faculty Member at the Hadassah-Hebrew University Braun School of Public Health and Community Medicine; and Prof. Ram Weiss, Senior Lecturer in the Department of Human Nutrition and Metabolism of the Braun School and the Department of Pediatrics at the Hebrew University-Hadassah School of Medicine.
Dr. Bishara is a Senior Lecturer in Bar-Ilan's Faculty of Medicine in the Galilee, and a Lecturer at Haifa University's School of Public Health. He holds a master's in public health degree from Harvard University (MA), and is a graduate of the Hadassah-Hebrew University School of Medicine. Dr. Bisharat has filled many different executive roles in the northern region of Clalit Health Services and served as Medical Director for the district. Dr. Bisharat, the Pollin Center relates, "is engaged in various intervention programs to improve health in the Arab community and will bring his wide engagement, understanding, and experience of the Arab culture and community to support the Pollin Center in expanding and improving its programs."
Dr. Donchin, a prominent leader in the field of health promotion in Israel, is recognized as a leading expert in health promotion research methods and research methodology, as well as implementation. "Dr. Donchin has generously provided the Pollin Center with her insight and wisdom on many, if not all, of our projects," Pollin directors report, "and continues to support the Pollin Center with her penetrating analyses and astute guidance."
Prof. Weiss, having specialized in pediatric endocrinology, received his doctorate from the Yale University School of Medicine. His main research focuses on metabolic derangements in obesity, including glucose and lipid metabolism. "Prof. Weiss will advise the Pollin Center on leading-edge methods to prevent the development of risk factors and cardiovascular disease in women," the Pollin Center relates.