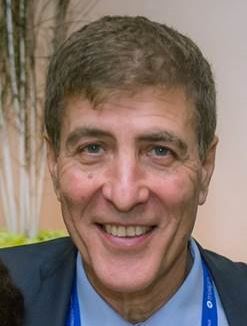 Dear friend,

With the approach of spring and the Passover holiday, I am pleased to present a new edition of our Hadassah Heart Institute newsletter, to keep you up to date with what is current both in our Heart Institute and in the world of cardiology in general.

We at The Heart Institute have continued to advance patient care, emphasizing life-style modification which is the basis for preventative care, promoting outreach and care through our Heart Failure Center program and The Linda Joy Pollin Cardiovascular Wellness Center for Women, and keeping on top of the latest advancements. We continue in our clinical research department to be involved in local and international trials, collecting study data which will help shape implementation of the advancements in medicinal and device therapy. And of course the backbone of the new therapies is pure science research, which we pursue diligently in our Cardiovascular Research Center.

The upcoming move of our hospitalization units to the new Davidson tower involves a great deal of work and cooperation with the planners, both architecturally and in procuring the best state-of-the-art equipment. We are certain that the new facilities will soon be allowing us to provide even better care for our patients, and of course the staff is also excited about this milestone.

On this eve of the Passover holiday, I would like to express to you, all our friends and the extended Hadassah family, our deepest appreciation of your continuing interest and support, as well as best wishes for a happy, healthy and peaceful New Year.

As always, we welcome your comments, questions and contributions to our newsletter.

You are also warmly invited to visit us virtually on our website, click here.

Shalom and Happy Holiday,

Professor Chaim Lotan.