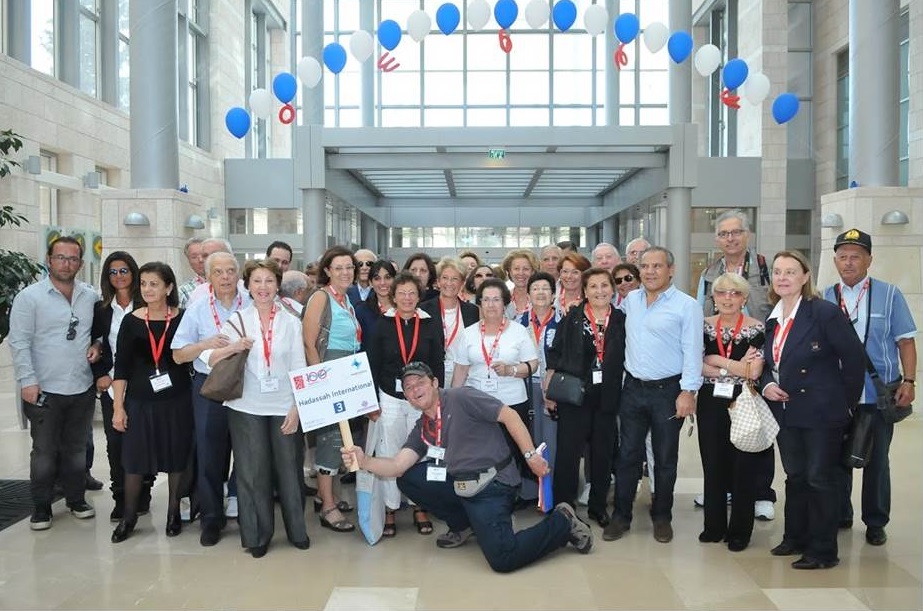 VISITING HADASSAH
Hadassah, the visit you will always remember!
Hadassah takes care of Jerusalem and all the people of Israel and the Middle East. From its vantage point on Mt Scopus, to its sister hospital in Ein Kerem, the Hadassah University Medical Centers embrace Jerusalem
Come and visit Jerusalem, and while you are here, come and visit Hadassah. You will leave with inspiring memories that will stay with you for a lifetime.
The Hadassah University Medical Center is always happy to welcome visitors to our Jerusalem campuses, escort them through our facilities and share the accomplishments we have achieved in partnership with Hadassah, the Women's Zionist Organization of America and Hadassah International.
We will arrange a tour of the Hospital for you, including the famous Chagall Windows at the Hadassah Medical Center at Ein Kerem.
For more information on Visits and Events, please contact:
Development, Donors and Events Dept.
The Hadassah Offices in Israel
+972-(0)2-677-6271